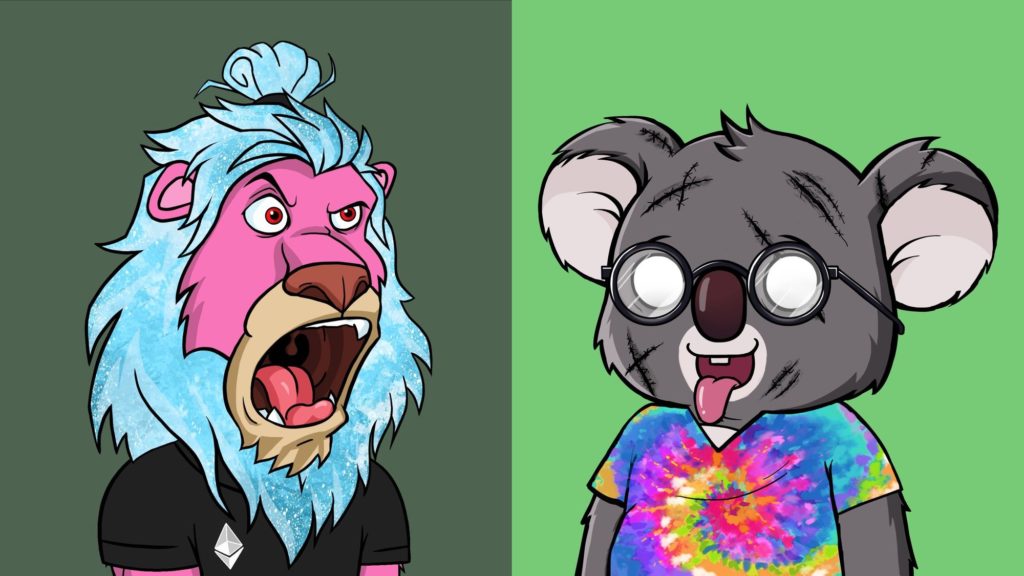 The magical world of NFT, the gold rush, part two
Crypto / NFT slang dictionary
Whether you are a beginner or a professional, the NFT space is evolving very fast and you need to be up to date with the language used by this community. Crypto and NFT communities have their own language, i.e. slang, which is developing and changing very quickly. We hope that this glossary will help you with this crypto slang and that knowing these terms will help you navigate the magical world of NFT more easily.
It should be noted that these acronyms are in very wide use, and here you will find them all embedded in NFT slang and terminology. Namely, the adoption of the mentioned slang is very important for understanding the strategies that we will talk about in the following texts.
I suggest that you first read this crypto/NFT slang as a literary work, and then explore the individual terms that you will encounter while learning and working.
1/1 of x
This expression is not some kind of arithmetic problem, but 1/1 of x refers to a single NFT from a collection of X NFTs. For example, CryptoPunks is a collection of 10,000 NFTs, each unique in its own way.
1: 1 Art
It means a single piece of NFT by an artist, whose price is much higher than NFT, which is part of an extensive collection, because it is much rarer and more unique.
AB
The abbreviation AB refers to art blocks, ie Art Blocks in English. There may be some misconceptions about Art Blocks, namely, the term does not refer to the NFT collection or some kind of NFT art, but represents a digital art platform built on the Ethereum blockchain. The main purpose of this platform is to produce, sell and preserve generative art. One of the most famous collections within Art Blocks is Fidenza, and the most expensive piece ever sold is # 313; it was sold for 1,000 ETH (Ether) in August 2021. Fidenza # 313 is the most expensive NFT sold from any Art Blocks fall, but it's not the only Fidenza piece to have sold so far for more than $ 1 million in ETH equivalent.
ADA
The ADA refers to the original cryptocurrency of the Cardano blockchain platform, which was launched in 2017 by Charles Hoskinson, who was also a co-founder of the Ethereum network. "Even though there are many similarities between it and Ethereum, Cardano sees itself as an improved version of Ethereum. The fact that it uses third-generation credentials compared to Ethereum's second-generation credentials justifies their point. Cardano seeks to improve the banking sector, with most of its ecosystem designed to work in the industry. "
Airdrop
Airdrop refers to the free sending of cryptocurrency or NFT coins/tokens to various wallet addresses (NFT wallet). Some NFT projects may airdrop free companion NFTs to reward the original bearers of the NFT collection. In addition, this strategy can be used for marketing purposes for NFT / crypto projects to attract attention and target new followers. For example, in August 2021, the owners of the NFT collection "Bored Ape Yacht Club" were released a "mutant serum", which allowed them to mint a mutant monkey for free in a form similar to its original, or in a form that can be freely traded. The lowest price for one mutant monkey in December 2021 was 6.3 ETH. The current lower price threshold of Mutant Ape Yacht Club is 23.8 ETH, and the trading volume during 24 hours is 844.60 ETH with 37 sales (according to data from April 4, 2022).
AMA
AMA stands for "ask me anything" This strategy is used by people who open up to a session where the community can ask any kind of question. Many NFT projects regularly hold live AMA sections to continue collaborating with their NFT holders.
Ape in
"Ape in" usually refers to people rushing to buy new NFT or coin without much attention or research. It was created through the mime 'apes together strong'. It is always advisable not to get involved in any project without proper research and functional understanding of what you are buying, unless you aspire to become degen (Degen is an abbreviation of "degenerate" and usually refers to people who often make risky and bad moves. In crypto space, it can refer to people investing in digital assets like NFT without dedicated research and adequate amount of attention.).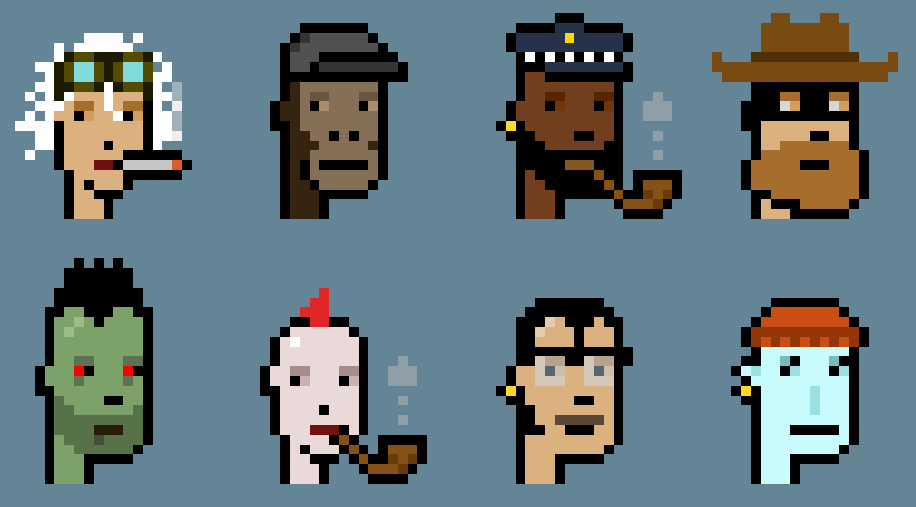 Bot
A bot refers to automated software that performs certain (mechanical) actions. Some examples of its use are: trading and executing transactions on behalf of human investors, or offering a range of customizations for Discord servers, including answering frequently asked questions, offering mini-games to their communities, throwing out mimes on a daily basis, and so on.
BSC
BSC refers to Binance Smart Chain which provides an alternative to Ethereum. Some DeFi platforms such as PancakeSwap use BSC because they benefit from much lower transaction fees. It was announced in September 2020 by Binance, a leading cryptocurrency exchange that operates in parallel with Binance's original Binance Chain (BC), providing BC's high transaction capacity with additional smart contract functionality.
BTD or BTFD
BTD refers to "buy the dips", while BTFD refers to "buy the fxxxxxx dips", which indicates the purchase of digital assets after its price has fallen. This is usually considered favorable, because the money invested in assets will probably return, because it will increase in value after some short-term correction.
Copy Cat
It originally refers to a person who copies the ideas, appearance or behavior of another person, in the world of NFT, that is, a knock-off project that copies another more popular and usually more successful project.
DAO
The abbreviation DAO means Decentralized Autonomous Organization. This type of organization is not managed by a single person or entity, and the rules and management of each DAO are coded and coordinated in smart contracts on a blockchain and cannot be changed unless DAO members vote on potential changes. Newer NFT/Metaverse projects establish a DAO vault in which funds are collected from their NFT sales, and owners can decide how to use the funds from the vault, for which strategies, for what purpose and in accordance with the needs of some future project development directions, etc.
dApp
dApp stands for "decentralized application", which is a software application that partially operates on a distributed network (i.e. blockchain) instead of a centralized server. With the possibility of decentralization of information and services, the possibility of the existence of an entity that has complete control over all information and related services in the application is reduced, thus increasing its functionality and pluralizing its organizational potential.
Defi
DeFi is an abbreviation for "decentralized finance". Unlike traditional finance or CeFi (centralized finance), where a bank or company has control over your money, in DeFi no one but you has access to your data and an overview of your funds. Both cryptocurrencies and dApp play an important role in DeFi, which is automated by smart contracts.
Degen
Degen is an abbreviation of "degenerate" and refers to people who often make risky and bad bets. In the crypto space or in the work with the crypt, it refers to investors who invest in digital assets such as NFT, the necessary attention and necessary investigations needed to get acquainted with the investment situation.
Delist
Delisting is the removal of an asset from the stock market. This may be in accordance with the request of the project team or due to the fact that the assets 'team or the assets themselves no longer meet the listing requirements provided by the exchange. This simply means canceling the NFT listing for sale from the open market.
Devs
Devs stands for "developers" and refers to developers who develop and work on crypto or NFT projects. In the next part of the text, we will continue to deal with key terms for understanding NFT as a digital phenomenon.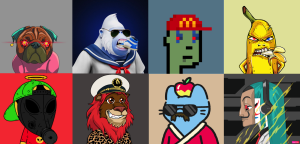 DEX
DEX stands for Decentralized Exchange. In a centralized exchange, the ownership of coins is fully held by the stock exchange. In contrast, decentralized exchange is a peer-to-peer market where transactions take place and are organized directly between crypto traders without the need for an intermediary. Some well-known DEX examples are Uniswap, PancakeSwap, dYdX and 1inch.
Diamond hands
The term "diamond hand" refers to someone who has a high risk tolerance for high volatility assets / assets. It was created on the Reddit forum site in /r /WallStreetBets subreddit, where this term has been used since 2018. Diamond Hands is not panicking about selling its digital assets, regardless of the decrease or increase in their value. There is also a negative connotation when defining this phrase. It refers to a stubborn investor who is unwilling to dispose of an asset despite a fall in its value, which can sometimes lead to significant losses.
This was the first part of the NFT dictionary. As a model for the formation of its structure and as a basis for deriving definitions of the presented terms, the NFT slang dictionary was used, which can be found at:  https://medium.datadriveninvestor.com/79-nft-crypto-words-you-need-to-know-the-crypto-nft-slang-dictionary-adcc39ad846b.